Rule of Law and Empowerment Initiative also known as Partners West Africa Nigeria (PWAN) organized a one- day programme on 'Prioritizing the Voices of Women in Security Organisations using the Second Generation National Action Plan (2017- 2020)'. The dialogue was organized in furtherance of the "Promoting Informed Dialogue on Security (PRIDES)" project supported by the Security Justice Reform...
Read More
The provision of security for citizens, as well as the centralisation and monopolisation of the means of legitimate force constitute the central feature and function of the state. In recent years, the Nigerian security landscape has undergone significant transformation. One of such transformation has to do with the emergence of non-state security actors that function as parallel entities for...
Read More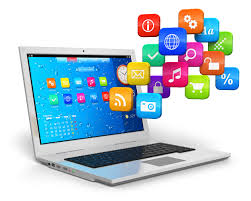 There is a very good reason for which ICT is currently having a dramatic impact on human societies on a global scale. One area that such impact is felt is security in general and terrorism in particular. In the light of the foregoing, the United Nations General Assembly, through its Resolution    60/288, set up the Working Group on Countering the Use of the Internet for Terrorist Purposes. The...
Read More