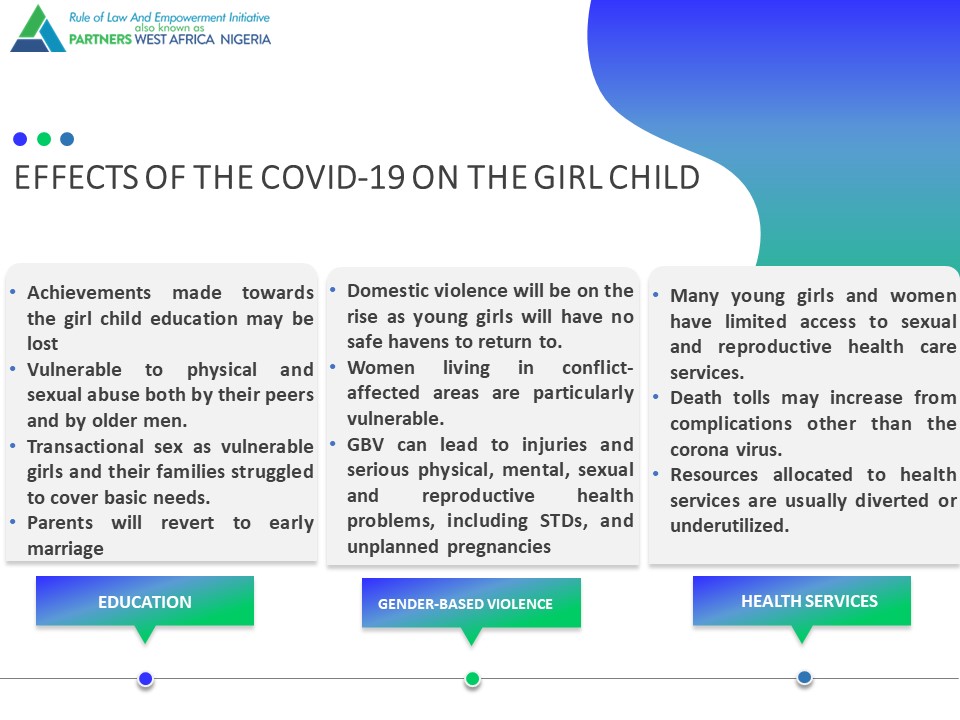 The COVID-19 is a new virus, which has caused huge havoc across the globe and its resulted in it being studied by scientists, researchers, and medical practitioners. Some of the best ways of flattening the curve of the spread of the virus as advised by medical personnel are to be well informed about the COVID-19 virus, its impact on the health of individuals and how it spreads. The advice by...
Read More
SEXUAL AND GENDER-BASED VIOLENCE (SGBV) refers to any act that is perpetrated against a person's will and is based on gender norms and unequal power relationships. It encompasses threats of violence and coercion. It can be physical, psychological or sexual in nature and can take the form of a denial of resources or access to services. It inflicts harm on women, girls, men and boys (UNHCR)....
Read More
One in Four, One in Two, One in Six. These are the current statistics on Sexual and Gender Based Violence against women in Nigeria. One in Four girls has experienced sexual violence in their lifetime; one in two girls has experienced physical violence, and One in Six girls have experienced emotional violence. I've realized that while statistics play an important role in passing across a...
Read More