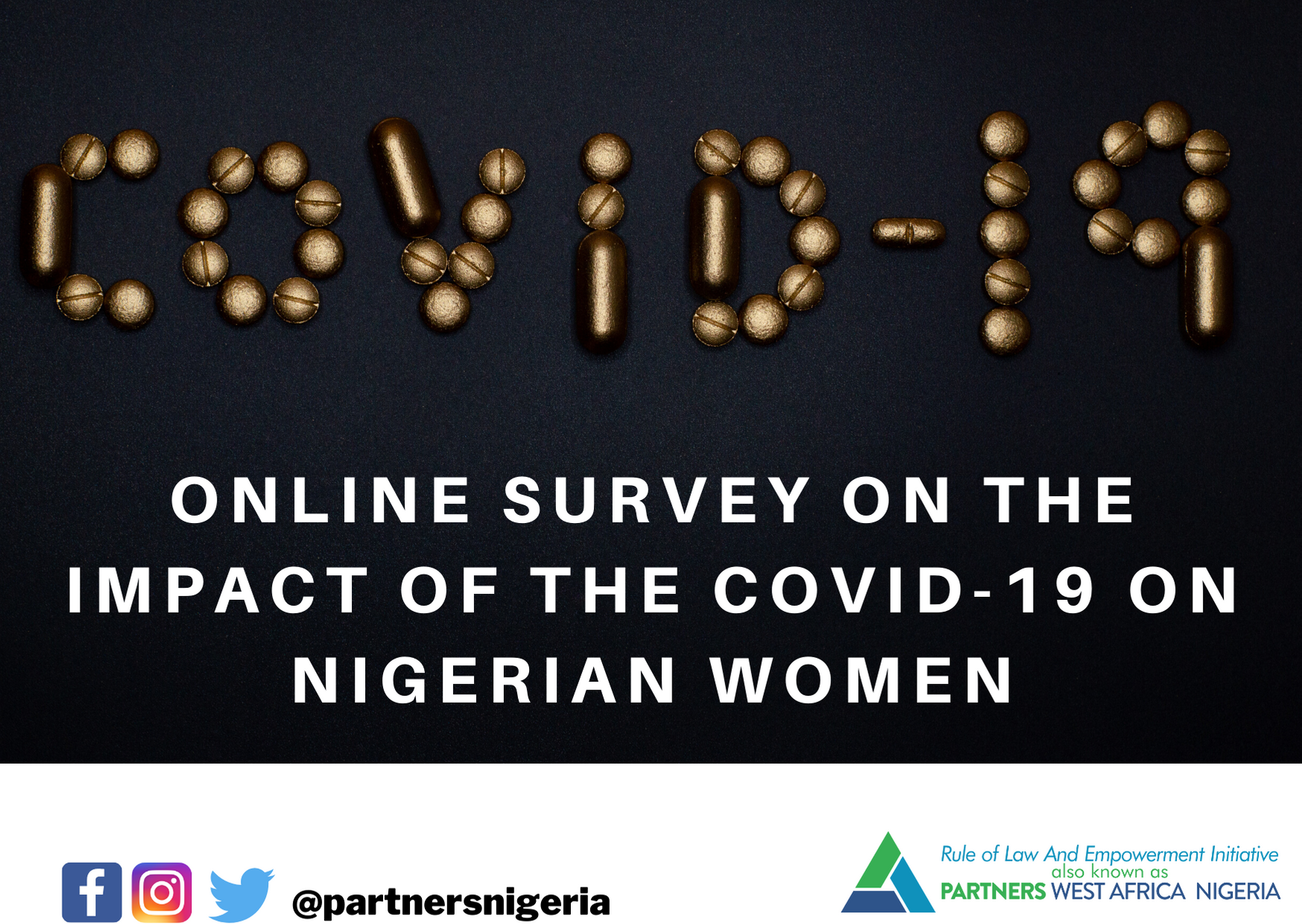 SURVEY QUESTIONNAIRES FOR THE IMPACT OF COVID-19 ON WOMEN IN NIGERIA
A rapid assessment of the impact of the lockdown on women across the country conducted by PWAN , has revealed amongst other issues, that there has been an increase in reporting of sexual and gender-based violence related offences across the country since the lockdown began. The economy of the country has not been spared, the organized private sector which plays host to the airlines, bank, fashion and manufacturing industry to name a few; the small scale businesses are not exempted.
The social fabric of the society is also not exempted from pandemic, government response and its impact. In view of this it is necessary for an in-depth assessment of the situation to enable various stakeholders including government at various levels, civil society and other stakeholders develop more informed strategies in cushioning the effects of the pandemic on the vulnerable population particularly women in Nigeria.
The Rule of Law and Empowerment Initiative also known as Partners West Africa Nigeria (PWAN) seeks to conduct a 2 – 3 month study to assess the comprehensive impact of the COVID-19 pandemic on women in Nigeria. PWAN's study will conduct a snapshot nationwide assessment through the lens of sexual gender based violence particularly domestic violence and other forms of sexual exploitation and abuse, loss of or limited source(s) of livelihoods and income and at the social level through the lens of education and health.
Please feel free to share these survey questions across with more

WOMEN

in Nigeria: 
NB: These questions are for women only
Related Posts