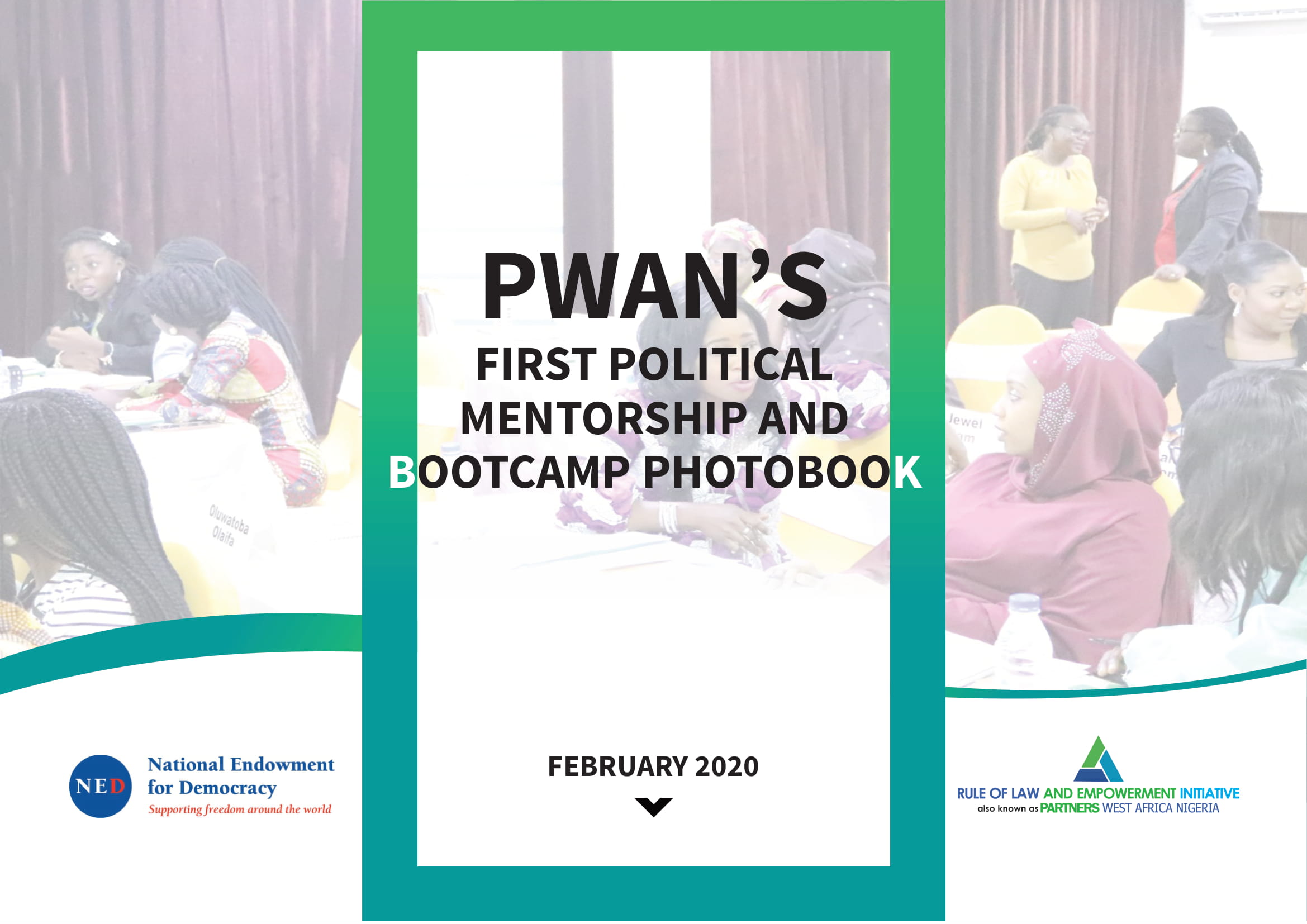 PWAN'S FIRST POLITICAL MENTORSHIP AND BOOTCAMP PHOTOBOOK
The shrinking space for women in the political process requires continuous engagements with various stakeholders on the importance of inclusive governance where women are given the opportunity to contribute their quota in national development.
In order to achieve this, PWAN, with support from NED kicked off a project titled: Beyond voting: Increasing Women's participation in the Political Process, aimed at building a community of women who are more conscious and can participate in the political process in Nigeria.
In line with reaching the above objective, PWAN introduced the mentorship program (bootcamp) for young women in order to raise a generation of women who would fill the space. These young women were represented across geopolitical zones in Nigeria to carry out their assignments effectively. A compilation of the activities of the mentorship program was made into a photobook.
This photobook is dedicated to all the women and men who have continued to support the inclusion of women in governance at every level of Nigeria's democratic system.
PWAN appreciates the support of the National Empowerment for Democracy (NED) towards enhancing the participation of women in governance. We acknowledge the  immeasurable contribution of our mentors in no particular preference, Dr Abiola Akiode, Ph.D, Hon Esther Ahmed, Hajiya Saudatu Mahdi, MFR, Mrs Yemi Nyisana, Hon Dame Blessing O. Nwagba Ph.D, Mrs Abiodun Essiet, Mrs Dudu Manuga for their time and expertise towards women development.
Download photobook
Related Posts