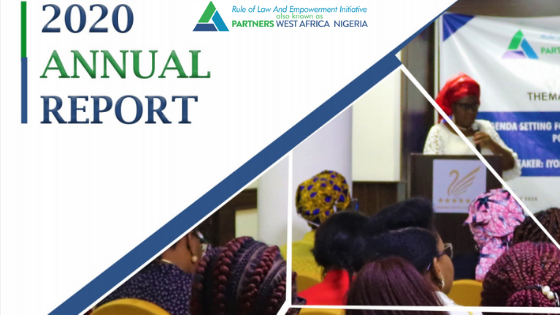 PWAN's ANNUAL REPORT FOR THE YEAR 2020
The year 2020 saw the world go into lockdown for several months because of the COVID-19
pandemic. This led to several organizations, including PWAN, responding and adapting to the situation in some ways. Firstly, we helped citizens become better informed by disseminating messages on how the disease spreads and safety measures for prevention. Secondly, we conducted a situational analysis to gain insight into the impact of the pandemic on women in six states. Our findings revealed that reported cases of SGBV in the Federal Capital Territory increased during the lockdown. In Lagos, reports of domestic violence spiked by 50%. In Onitsha, nurses feared contracting the virus from patients, and respondents in Borno state recounted how as market women, they struggled to feed their children during the lockdown.
As an organization, we adapted our work processes virtually; having 85% of our workforce being women, we combined our professional responsibilities with homeschooling, counselors to members of our families and wider communities
DOWNLOAD ANNUAL REPORT
Related Posts