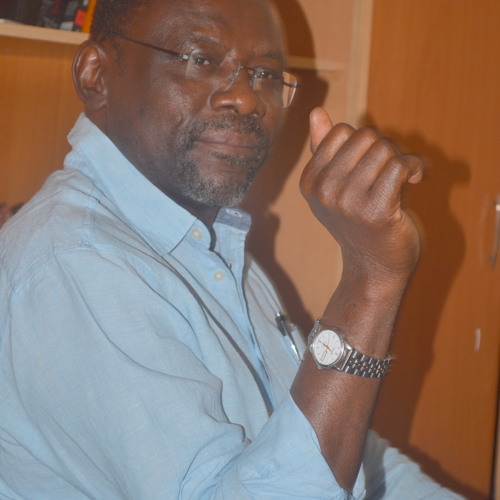 PRESS STATEMENT: DEATH OF CHAIRMAN, BOARD OF DIRECTORS, PARTNERS WEST AFRICA NIGERIA
 Abuja, 10 August 2017–With deep sorrow, the Rule of Law and Empowerment Initiative (otherwise known as Partners West Africa Nigeria, PWAN) have learned of the passing of Prof. Abdulraufu Mustapha. Mustapha was a Professor of African Politics at Oxford University in the United Kingdom. He passed onto glory on Tuesday 8th of August 2017, after months of a courageous battle against stomach cancer.
Until his death at the age of 63, Prof. Mustapha, a political scientist of world renown, served as the Chairman, Board of Directors of the Rule of Law and Empowerment Initiative. His insight and contributions have been crucial to our successes over the past one year. Prof. Mustapha was instrumental to sharpening the PWAN's focus on enhancing citizens' participation and improving security governance in Nigeria and West Africa. Just over one year after, owing to his astute leadership and mentorship, the organisation's achievements are most visible in the Judiciary, the security sector of the country, as well as in civil society.
Prof. Mustapha's impressive body of work spanned critical issues such as the politics of rural societies in Africa, ethnicity and identity politics and the politics of democratisation in Africa. He was a consummate scholar, one whose intellectual engagements was within a wide multidisciplinary framework with a towering presence in African academic networks. His sharp insights into the state of Africa's social sciences and its future in a changing global context were on full display and much appreciated. Having held teaching positions at the Bayero University, Kano, and the Ahmadu Bello University, Zaria, Prof Abdulraufu Mustapha was an admirable mentor to young academics, and development-minded activists.
Though he has passed on, his contributions to the academia, research focused on African politics, and the politics of democratisation in Africa will continue to remain relevant, widely discussed, and avidly utilised.
On behalf of the Management and Board of PWAN, we extend our deepest condolences to his wife, Dr Kate Meagher, and their children, Asma'u and Seyi.
May his soul rest in perfect peace.
'Kemi Okenyodo
Executive Director
Related Posts