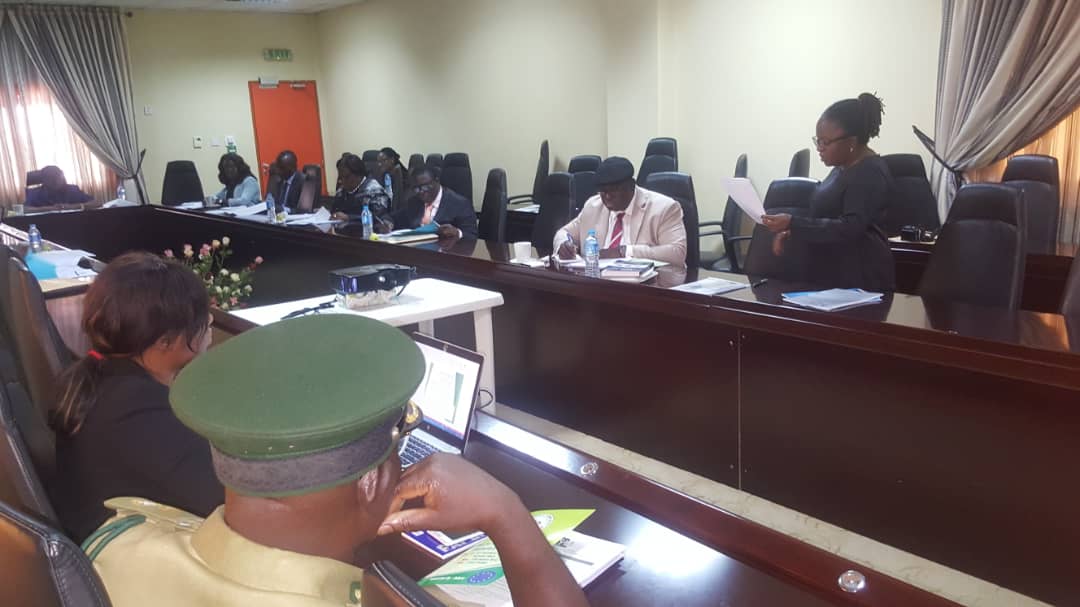 PRESENTATION ON FINDINGS OF CRIMINAL JUSTICE ACTORS' SURVEY TO ADMINISTRATION OF CRIMINAL JUSTICE MONITORING COMMITTEE
The Enhancing Transparency and Accountability in the Judicial Sector project is a 3-year project being implemented by the Rule of the Law and Empowerment Initiative (also known as Partners West Africa – Nigeria) with support from MacArthur Foundation.
The goal of the project is to enhance integrity in the Nigerian Judicial system through court observation; promote implementation of the Administration of Criminal Justice Act/Law in the Federal Capital Territory, Lagos & Ondo states; enhance citizen's participation in judicial processes and improve access to information on judicial proceedings with regards to compliance of the ACJA and ACJL respectively.
PWAN made a presentation of the findings from Criminal Justice Actors Survey carried out between November 2017- May 2018. Among other observations, the survey noted that contrary to section 29(1) ACJA – The Office of the Attorney General's of the Federation (AGF) has not received reports of arrests in the FCT, from the police. This was confirmed from the office of the Director of Public Prosecutions. Based on this, the Chief Judge of the FCT, Honorable Justice Ishaq Bello, has directed the  Inspector General of Police (IG) to immediately send all reports to the AGF. He asked the representative of the IG to take note and give feedback to the Committee at the next meeting.
Related Posts