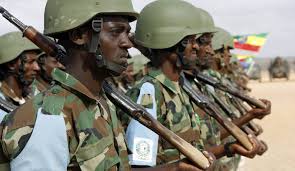 POLICY BRIEF- NON STATE SECURITY PROVIDERS IN NIGERIA: OPPORTUNITIES AND CHALLENGES
The Rule of Law and Empowerment Initiative (also known as Partners West Africa-Nigeria) commissioned a nationwide mapping of non-state security providers as part of its programme on Promoting Informed Dialogue on Security (PRIDES). The research utilised a combination of key informant interviews (KIIs) and focused group discussions (FGDs) with security personnel, commanders of the Vigilante Group of Nigeria, community leaders and coordinators of the various non-state actors in different states. A desk review was also carried out in five out of the six geo-political zones of the country: North East, North Central, North West, South East and South West, except for the South-South zone.
The mapping focused on key underlying issues that bordered on the primary functions, composition, geographical spread, modalities of operations, funding sources, and relationship between the non-state security providers the formal security agencies of the state, as well as the communities.
Download the Policy Brief
Related Posts