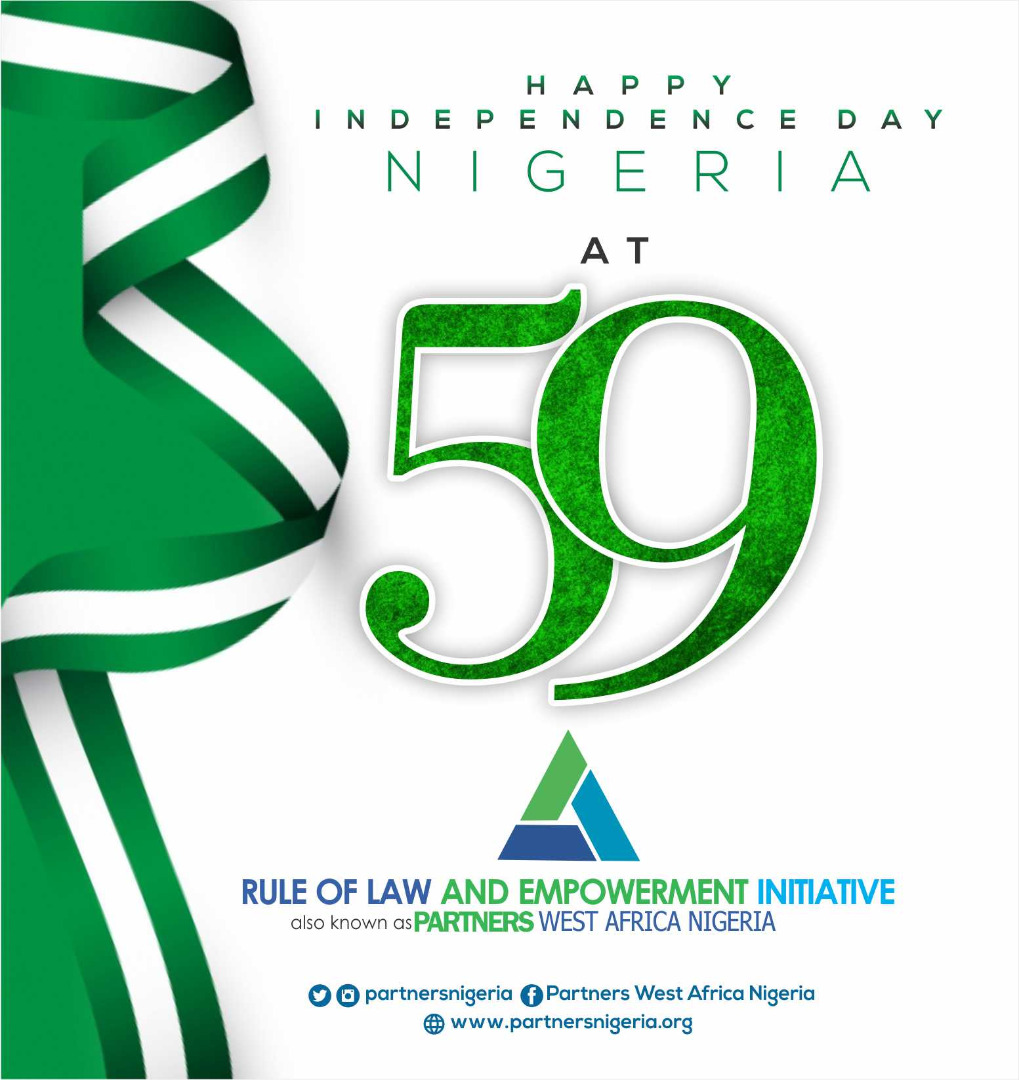 JOINT PRESS STATEMENT TO MARK NIGERIA'S 59TH ANNIVERSARY
Abuja- The Network of Civil Society Organizations (CSOs) working to promote transparency and accountability in different sectors of the Nigerian polity has come together to commemorate the 59th Independence Anniversary of Nigeria and the 20th Anniversary of Democratic Governance on the 1st of October 2019 in Abuja.
We congratulate all Nigerians on this occasion of our dear nation. The important occasion of Nigeria's 59th anniversary is not just timely but, necessary for reflection on the past 59 years of independence.
DOWNLOAD PRESS STATEMENT
Related Posts