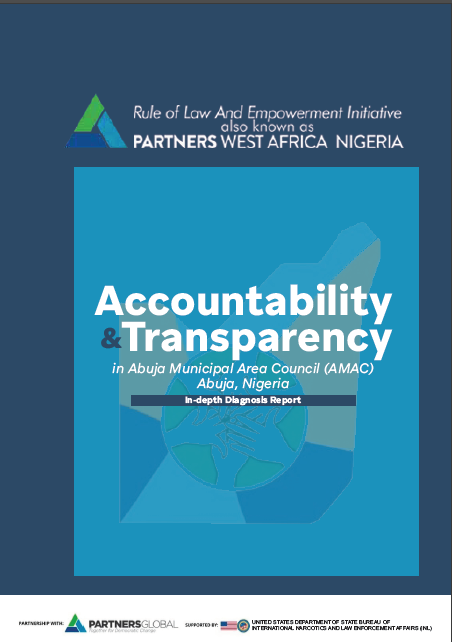 ACCOUNTABILITY AND TRANSPARENCY IN AMAC (IN-DEPTH DIAGNOSIS REPORT)
In May and June 2020, PWAN and TAPS held a workshop with the local government's selected junior and senior staff in order to identify root causes to the vulnerability to corruption rating in the general diagnosis and also to suggest solutions to the root causes.
The workshops focused on the four service categories (Licenses and Permits, Control and Inspection, Public Procurement of Goods and Services, Accounting and Finance) that had received the highest vulnerability to corruption ratings in the survey. Under each category, only the three services with the highest ratings were discussed.
DOWNLOAD DOCUMENT
Related Posts