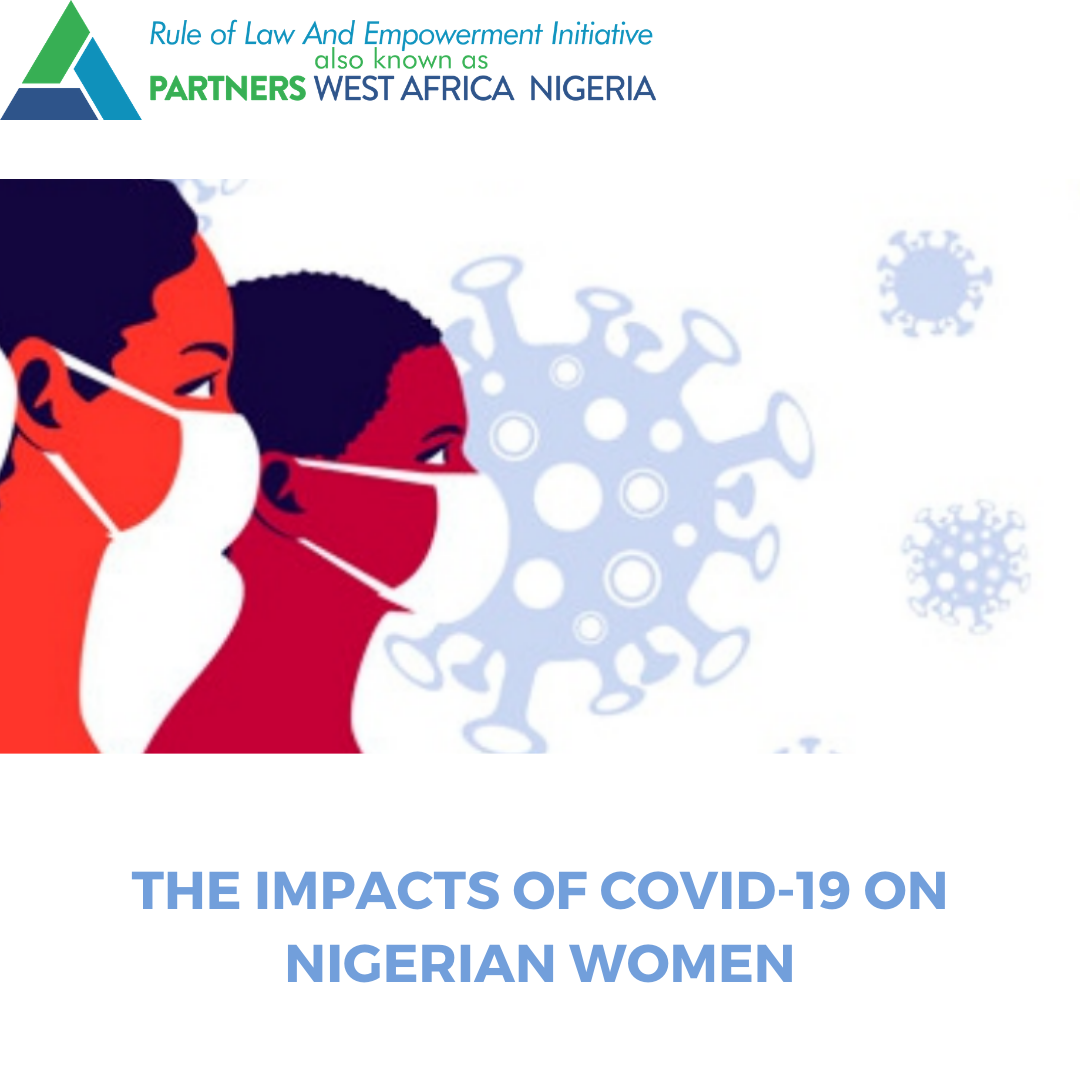 THE IMPACTS OF COVID-19 ON NIGERIAN WOMEN
A rapid assessment of the impact of the lockdown on women across the country conducted by The Rule of Law and Empowerment Initiative also known as Partners West Africa Nigeria (PWAN), has revealed amongst other issues, that there has been an increase in reporting of sexual and gender-based violence related offences across the country since the lockdown began. The economy of the country has not been spared, the organized private sector which plays host to the airlines, bank, fashion and manufacturing industry to name a few; the small-scale businesses are not exempted.
It is based on this that PWAN sought to conduct an in-depth assessment of the situation to enable various stakeholders including government at various levels, civil society and other stakeholders develop more informed strategies in cushioning the effects of the pandemic on the vulnerable population, particularly women, in Nigeria. The report highlights the socio economic, mental health and Sexual Gender Based Violence (SGBV) impacts of the pandemic on women in Nigeria.
Using both qualitative and quantitative research data, which were generated through a dual methodology of desk research and fieldwork that included nationwide online and telephone surveys, key informant interviews (KIIs), Focus Group Discussion (FGD) and literature review, the study assessed the impact of COVID-19 on women and other vulnerable populations including persons with disabilities, older persons, and internally displaced persons, among others.DOWNLOAD
Related Posts