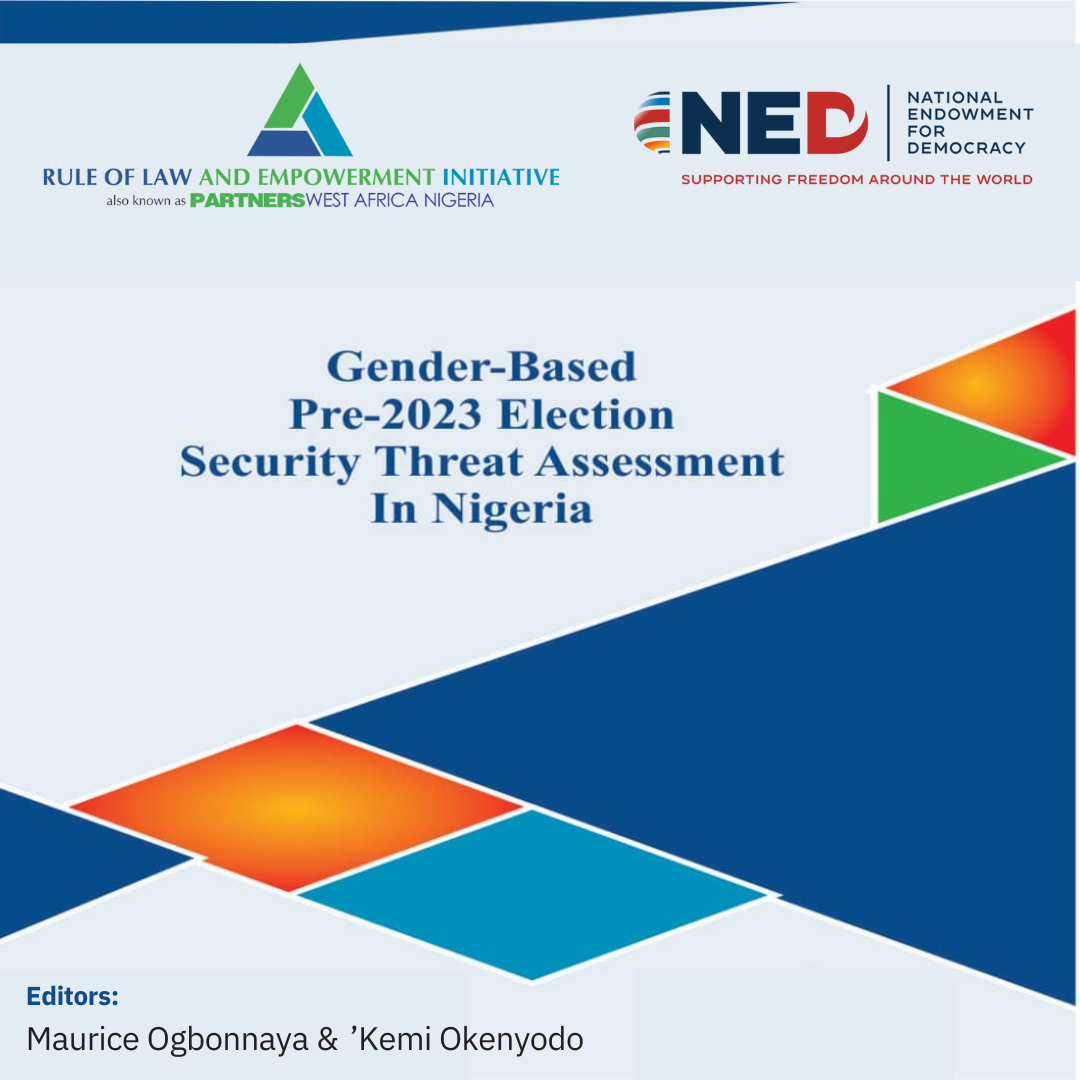 GENDER-BASED PRE-2023 ELECTION SECURITY THREAT ASSESSMENT IN NIGERIA
Despite the fact that women have historically been underrepresented in Nigerian political processes, there has been a significant increase in women's political participation over the years, but not in comparison to the number of male counterparts actively participating in Nigerian politics. Women have been lobbying, sensitising, and advocating for the passage of the Bill to amend the 1999 Constitution and provide equal opportunities for women in order to close the gender gap.
Violence and insecurity, among other factors, contribute to the low level of women's participation in politics and decision-making in Nigeria. Every election in Nigeria presents peculiar security threats and different scenarios, especially for women. In 2019, two political women leaders were killed and some female election officials, as well as security personnel, were raped. The 2023 elections may not be an exception.
Highlighting the issues will draw attention to the urgent need to address the threats. This report assesses security threats that women in Nigeria are likely to face before the 2023 general elections. The assessment focused on general security threats that women face as voters, candidates, election observers, election officials, and election security officers, among others. Conducted across the six geopolitical zones, the assessment covered March to October 2022, which is the period that the political parties held their party primaries and subsequently tagged off their official political campaigns.
PWAN seeks to provide capacity building for security agencies on the effective management of security and integration of gender-sensitive protection strategies in the elections. the first step in achieving this is the production of this report which is a preelection gender-based security threat assessment in Nigeria. It aims to highlight likely security threats undermining the participation of women in events leading up to the elections. This is with the view of promoting accountability among state and non-state actors in the electoral process before the elections.  
Kindly click the button below to download a copy of our gender-based pre-2023 election security threat assessment in Nigeria:
DOWNLOAD FILE
Related Posts